Vehicle Monitoring Service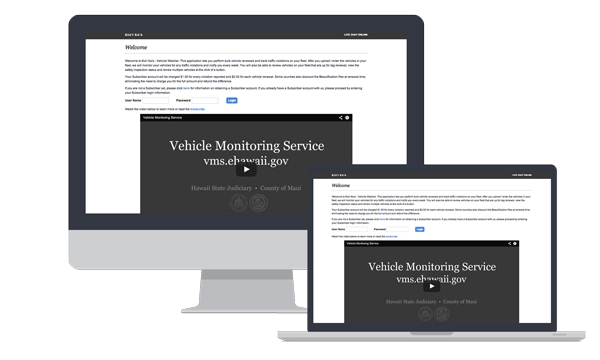 Perform bulk vehicle renewals and track traffic violations on your fleet of vehicles.
Developed in partnership with:
---
Fees:
$1 per violation
$2 per renewal
Related Services
Pay your traffic ticket online.
---
---
Help
Ask the Agency
Most questions can best be resolved by contacting the state agency directly.
Technical Help