Traffic Citation Payment System (Judiciary)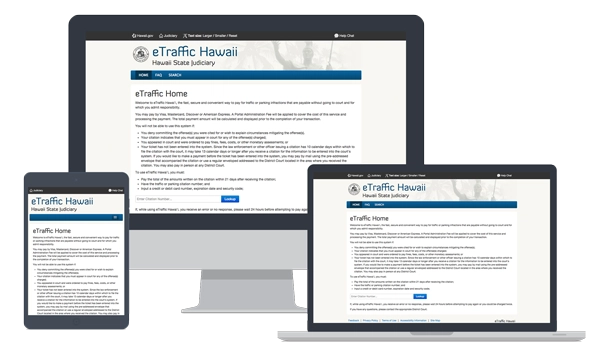 Pay your traffic ticket online.
Developed in partnership with:
---
Fees:
Variable
transactions this year
Related Services
Perform bulk vehicle renewals and track traffic violations on your fleet of vehicles.
Submit an online application to volunteer with the Judiciary.
---
---
Help
Ask the Agency
Most questions can best be resolved by contacting the state agency directly.
Technical Help
More Information