Solar Water Heater Variance Request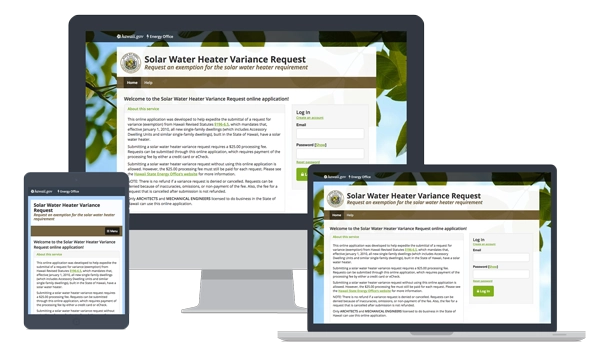 Request an exemption for the solar water heater requirement.
Developed in partnership with:
---
Fees:
$25 per request
transactions this year
Related Services
Tool used to obtain permitting requirements for renewable energy projects.
---
Help
Ask the Agency
Most questions can best be resolved by contacting the state agency directly.
Technical Help
More Information