MyBusiness Notifications
Notification service that offers annual filing and trade name, trademark, and service mark reminders via email and/or text messages. There is also an option that provides near real-time business activity monitoring for better visibility and insights into your business in Hawaiʻi.
Developed in partnership with:
---
Fees:
$2.50 / year for an Annual Reminder
$2.50 / 5-year period for Trade Name, Trademark, or Service Mark Reminders
$25 / year for Business Monitoring Alerts
Awards
2015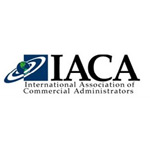 International Association of Commercial Administrators (IACA) Merit Award
Help
Ask the Agency
Most questions can best be resolved by contacting the state agency directly.
Technical Help