Mortgage Foreclosure Dispute Resolution Program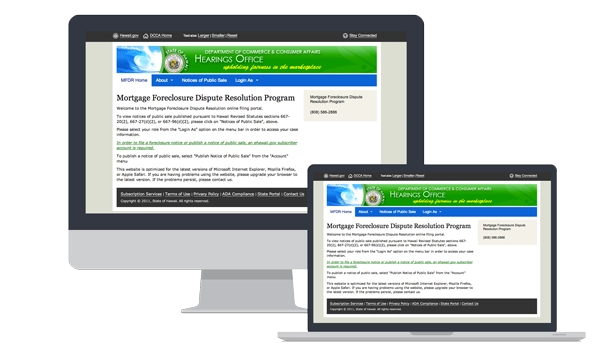 Offers owner-occupants of residential property in non-judicial foreclosure the opportunity to work with their lenders to find an alternative to foreclosure.
Developed in partnership with:
---
Fees:
$300
Related Services
Search and order land title records from the Bureau of Conveyances.
---
Help
Ask the Agency
Most questions can best be resolved by contacting the state agency directly.
Technical Help