Sewer Payments: County of Kaua'i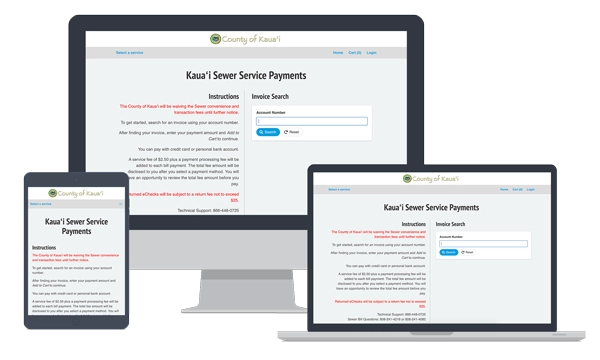 Pay your bi-monthly County of Kauaʻi sewer service bill instantly online.
Developed in partnership with:
---
Fees:
Variable
transactions this year
Related Services
Pay your bi-annual property tax bill online for the County of Kauaʻi.
Online motor vehicle registration system for the County of Kauaʻi.
---
Help
Ask the Agency
Most questions can best be resolved by contacting the county agency directly.
Technical Help