Individual Wastewater System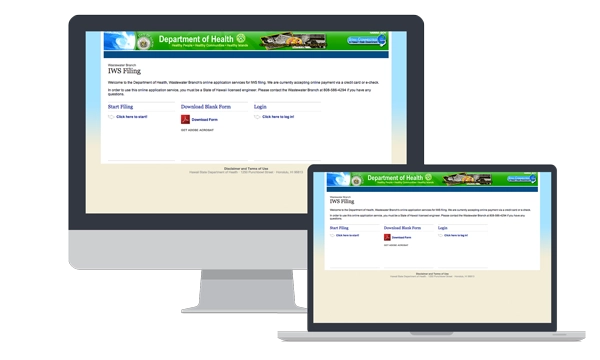 State of Hawaiʻi licensed engineers can submit individual wastewater system filings online.
Developed in partnership with:
---
Fees:
$80
transactions this year
Related Services
Enables users to search public records, apply for certain plans and permits and explore a map of plans, permits and inspections for your property or neighborhood.
Check the status of your permit and inspection, view application fees and get help with permitting questions.
---
Help
Ask the Agency
Most questions can best be resolved by contacting the state agency directly.
Technical Help