Hoisting Machine Operators Advisory Board Online Certification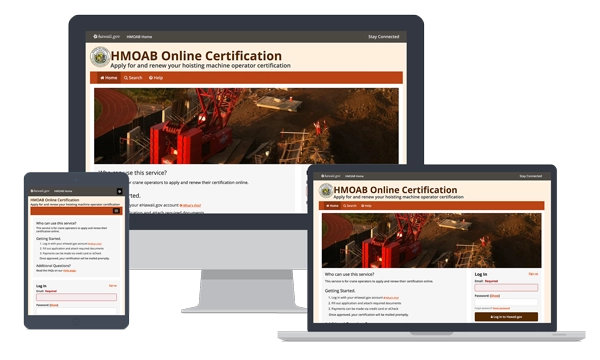 Hoisting machine operators can apply, renew and pay for their certification online.
Developed in partnership with:
---
Fees:
$150.00 first time application fee
$100.00 existing license renewal fee
transactions this year
Related Services
Renew your professional or vocational license online through MyPVL.
---
Help
Ask the Agency
Most questions can best be resolved by contacting the state agency directly.
Technical Help