Elevator Permitting System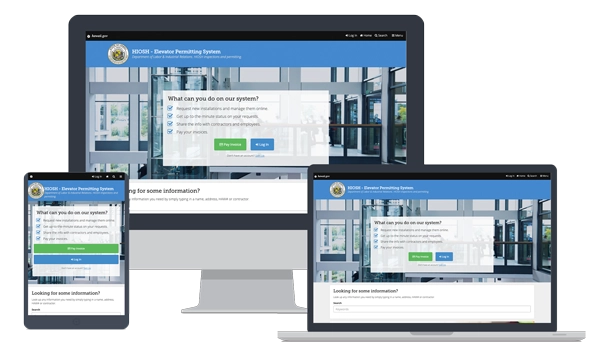 Submit requests for new installations, alterations, and temporary construction.
Developed in partnership with:
---
Fees:
Variable
Related Services
For employers, claimants, and service companies.
Users can search for businesses that have "green" jobs (as defined by the Department of Labor).
---
---
Help
Ask the Agency
Most questions can best be resolved by contacting the state agency directly.
Technical Help
More Information