Commercial Marine Dealer Report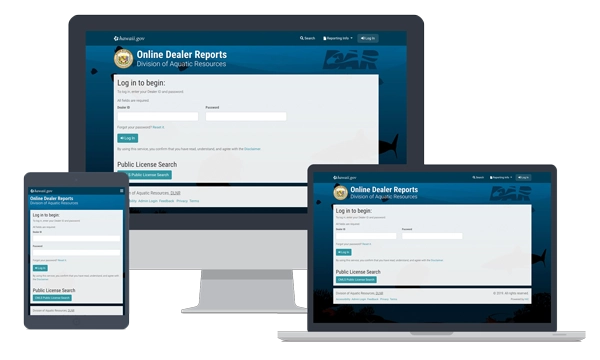 Submit your commercial marine dealer report online.
Developed in partnership with:
---
Fees:
Free
Related Services
Apply for a new commercial fisheries license, for either an individual or business license.
Renew a commercial fishing license online.
Allows vendors to register and purchase landing permits to regulated Department of Land and Natural Resources sanctuaries.
Submit your commercial fishing report online.
---
Help
Ask the Agency
Most questions can best be resolved by contacting the state agency directly.
Technical Help
More Information