Our Design
Guiding Principle
Hawaii.gov is designed for mobile with a touch-first Responsive web design. Built for touch, speech, and with accessibility for all users, the new design showcases the very best in Web design thinking. Highlighting Hawaii's diversity, native culture, and the uniqueness of each island, Hawaii.gov also provides a Web experience that truly reflects the Aloha State.
Combining analytics, customer service data, search results logs and usability testing, the new Hawaii.gov is data-informed and responds to citizen needs. Taking cues from mobile and touch interface designs such as Flipboard, iOS and Windows 8 'live tiles', Hawaii.gov sets a new standard and the first of its kind — a data-driven, touch-enabled portal.
Features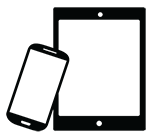 Responsive Design – Using modern coding to serve up designs based on the browser window size, along with a flexible grid layout, and fluid media, Hawaii.gov is fully Responsive. We also embrace a mobile-first approach that puts content front and center, design second. And for fun, the design adjusts based on your local time of day, changing at 6:00 AM and 6:00 PM for day and night ambiance.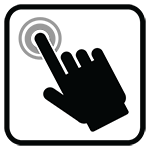 Touch/Tap – As mobile increasingly becomes the preferred device type for Internet access, web interface design must accommodate interactions that users expect. Touch actions, finger-friendly tap areas, horizontal scrolling and swipe (along with tried-and-true usability best practices) gives Hawaii.gov an intuitive interface for all users, especially our rapidly growing tablet-dominated user base.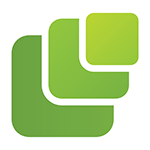 Microformats – Working behind the scenes, microformats embed into the code useful information about page content. Hawaii.gov becomes more machine-friendly for search engines, browsers, and new emerging technologies to take advantage of these standard content types.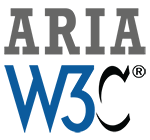 ARIA Roles – Accessible Rich Internet Application (ARIA) Roles is a semantic standard for creating better richness in the code. In plain English, by adding new tags to our HTML, we're able to better serve Hawaii.gov visitors using assistive technologies. Accessibility is one of our top priorities.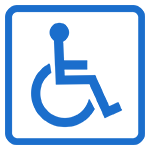 Accessibility – Our commitment to accessibility remains steadfast. This site conforms to W3C's Level-A Web Content Accessibility Guidelines and is designed to be compatible with a wide variety of browsers, and with assistive technologies in mind. Read our Accessibility Policy.

Open Data & APIs – Hawaii.gov pulls from data sources such as USA.gov, Data of Hawaii, and Data.gov. Software developers and researchers are encouraged to use the APIs and data feeds to further help people find useful government information.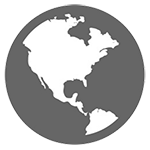 Web and Icon Fonts – Advancements in web fonts and icon fonts allow for beautiful typography and icon graphics that were unthinkable just a few years ago. Hawaii.gov uses clean new fonts and infinitely scalable icons.
Technology
Hawaii.gov provides a common platform for information delivery in both human readable and machine-readable form. Showcasing data from data.hawaii.gov, combined with location-based maps, resources and services, the portal makes new connections between services, information and data. Hawaii.gov provides an immersive experience, optimized for different browsing experiences within one Responsive website.
Building Tools:
Code: Jekyll, JSON, Markdown
Framework: Zurb's Foundation
Icon fonts: Font Awesome, Fontello, Icomoon
Versioning: Git