Uniform Commercial Code (UCC) Recording System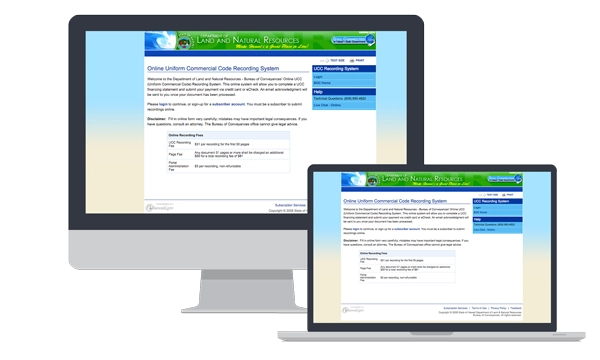 Complete a UCC financing statement and submit your payment online.
Developed in partnership with:
---
Fees:
$41 per recording (first 50 pages)
Additional $65 for documents ≥ 51 pages (total fee: $106)
transactions this year
Related Services
Search and order land title records from the Bureau of Conveyances.
Allows subscribers to access documents, certificates and information about Torrens (Land Court System) and Abstract (Regular System) documents.
---
Help
Ask the Agency
Most questions can best be resolved by contacting the state agency directly.
Technical Help
More Information