Uniform Commercial Code (UCC) Recording System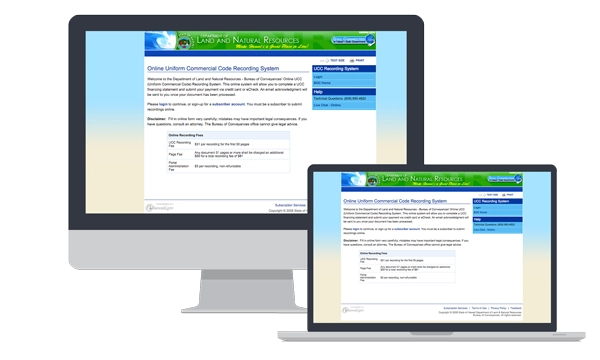 Complete a UCC financing statement and submit your payment online.
Developed in partnership with:
---
Fees:
$41 per recording (first 50 pages)
Additional $65 for documents ≥ 51 pages (total fee: $106)
transactions this year
Related Services
Search and order land title records from the Bureau of Conveyances.
---
Help
Ask the Agency
Most questions can best be resolved by contacting the state agency directly.
Technical Help
More Information