Real Estate Continuing Education System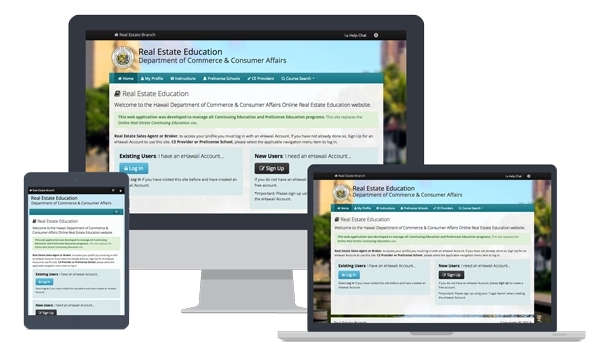 Check your continuing education status online.
Developed in partnership with:
---
Fees:
Free
Related Services
Search and order land title records from the Bureau of Conveyances.
Pay your real property tax bill for property in the City & County of Honolulu.
---
Help
Ask the Agency
Most questions can best be resolved by contacting the state agency directly.
Technical Help
More Information