Insurance Agent Continuing Education Status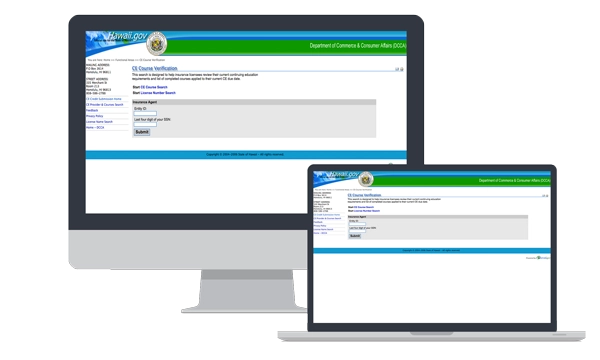 Allows insurance licensees to review their current continuing education requirements and completed courses applied to their current CE due date.
Developed in partnership with:
---
Fees:
Free
Related Services
Renew your insurance license online.
Allows insurance licensees to obtain information on continuing education providers and courses.
Allows insurance agents to submit certificates of insurance information (authorized users only).
Look up information about individuals or businesses licensed by the Professional & Vocational Licensing Division.
Insurance provider continuing education submittal (authorized users only).
---
Help
Ask the Agency
Most questions can best be resolved by contacting the state agency directly.
Technical Help
More Information